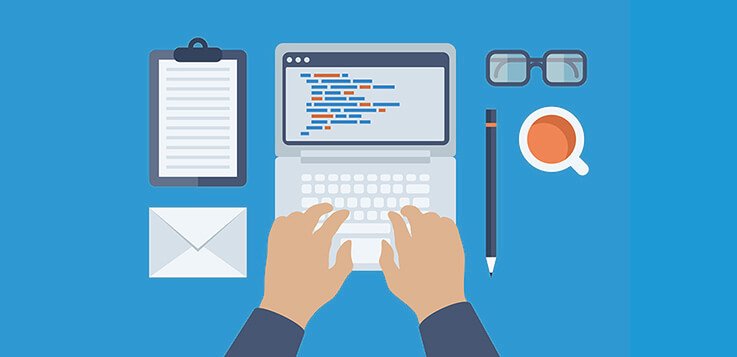 Web design courses and training delivered by professional web developers
Taking one of our web design courses will enable you to build and maintain your own standards compliant web sites and deliver web content across a range of devices. We have courses in HTML & CSS, WordPress and Adobe Dreamweaver. Our courses are suitable for anyone who is involved in developing and managing websites, posting online, creating newsletters and other marketing material.
Website Design Courses
WordPress and Dreamweaver are two of the most popular website design software products in the UK. If you want to design a professional-looking website, you could choose either package and achieve a great result. If you already have a website built using one of these solutions, our one-day courses are ideal for giving you a good grounding in the software – so you can make changes, add new content and effectively manage existing content with greater confidence. You can find more information on WordPress and download the open source software for free at wordrpess.org
Website Development Training
HTML and CSS are the standard languages for developing websites and, as such, are highly transferrable skills. They are useful to learn if you are working with either WordPress or Adobe Dreamweaver to build your website. However, HTML and CSS have a far wider application. The knowledge you gain on our HTML and CSS course will be invaluable. Tasks such as editing email templates or adapting any existing website page or website template will become much easier. For more information on HTML and CSS visit The World Wide Web Consortium's HTML & CSS pages.
Find your web development course below. Make your selection to view the full course details.
We also offer private, bespoke training courses for individuals and small groups who require tailored web development training. This is available at our studios or on-site at your premises. If you are unsure which web course is the right one for you please contact us for a consultation.